Adpiler is used by leading creative agencies to share ads with their client. Started with HTML5 ads, but also supporting image and video ads. We have now launched the biggest new feature ever since: social media ad mockups.
Social media ad mockups are currently in beta. Reach out to us to be part of this beta.
Easily mockup your post, carousel, or story ads for Facebook or Instagram before sharing it with your client. Duplicating ads is very easy to ensure you can work as efficiently as possible.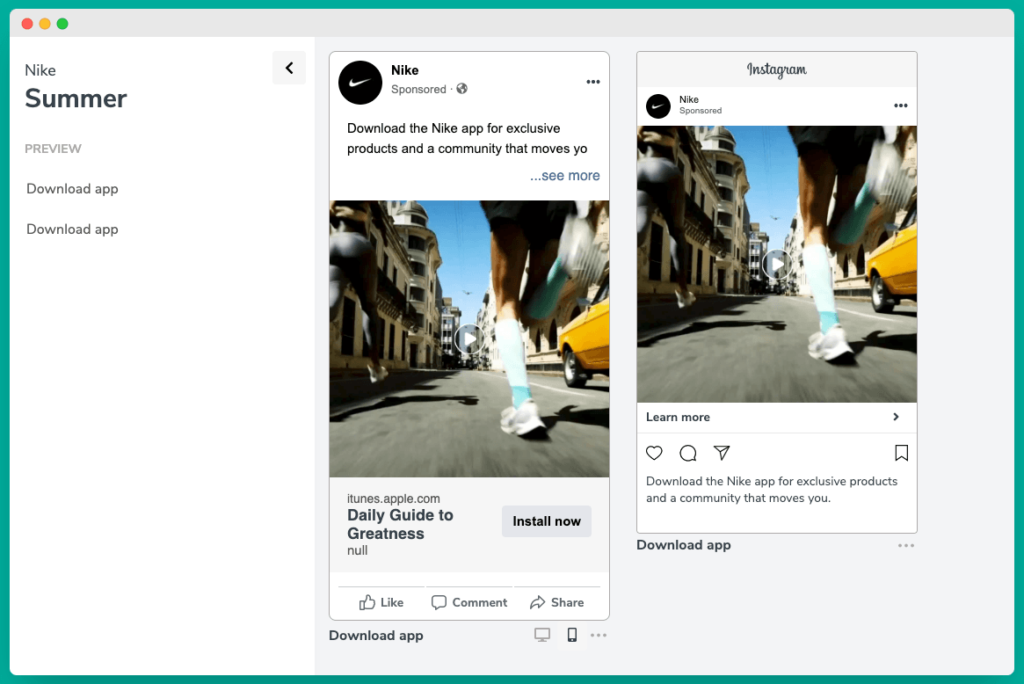 The beta is now open for creating and sharing social ad mockups. Facebook and Instagram ads are included, and Twitter and LinkedIn ads are coming soon. With Adpiler, agencies can quickly create mockups of ads for their clients to see, without having to go through the hassle and expense of creating actual ads. This will be a great time-saver for agencies and will allow them to create more accurate proposals for their clients.
Adpiler is a huge time-saver "Before using Adpiler, we hosted the banners on our own server and created a simple HTML-file to list them all. That took us a lot of time. Adpiler is a huge time-saver for us."