We're thrilled to bring you the latest enhancements to Adpiler that will make your creative workflow even smoother. With these updates, we're putting more customization power in your hands and simplifying your project management process. Let's dive in!
White-label background color customization
Tailor your branding down to the last detail! In addition to customizing the look of your preview pages, you can now also personalize the background color. Make your brand truly shine through every touchpoint.
You can find this setting when editing your white label, next to the primary color.
Duplicate folders for effortless campaign replication
Duplication made easy! You've been able to duplicate campaigns, and now we're taking it a step further. Duplicate entire folders with campaigns, files, and settings intact. Streamline your project setup and save valuable time.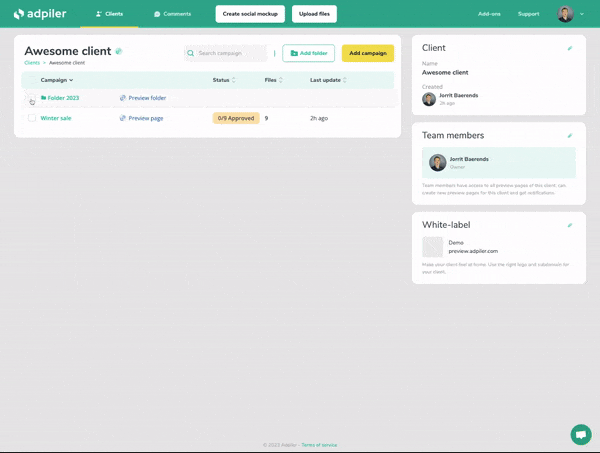 Direct links to groups for swift navigation
Navigating your campaigns just got more straightforward. When you have created a group within a campaign, you'll find a direct link from the platform to that group on the preview page. Say goodbye to endless clicks and hello to efficient organization.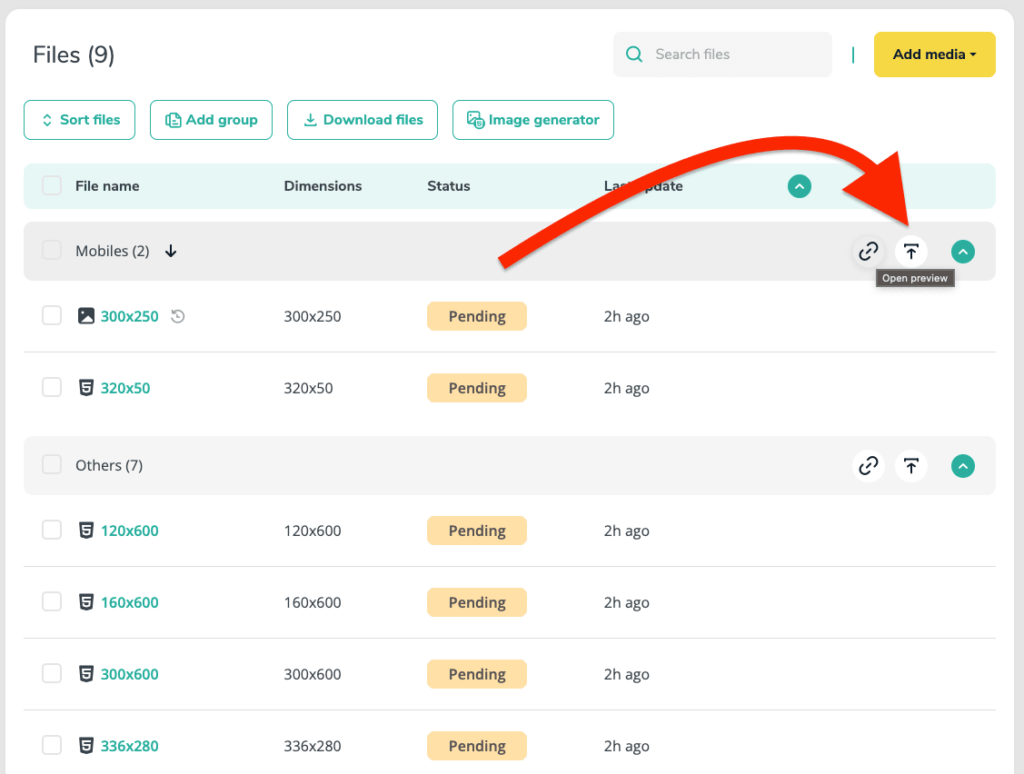 Minor updates and fixes
We're all about improving your experience. With these tweaks, you'll enjoy a smoother ride.
– No more cropping hassles for social images
– TikTok videos will play their sound correctly
– Scale-to-fit functionality is now also working properly when viewing an individual group
– We have improved the onboarding flow for new users
– Twitter is now rebranded to X
Adpiler is a huge time-saver "Before using Adpiler, we hosted the banners on our own server and created a simple HTML-file to list them all. That took us a lot of time. Adpiler is a huge time-saver for us."