We're excited to share a game-changing update with you. In response to your feedback and to enhance your experience further, we've rolled out a brand new feature – the ability to customize notification members per campaign.
And one update comes never alone 😊 We have more!
Customize email notifications per campaign
Managing email notifications just got a whole lot smarter! You can now fine-tune your notification settings for each campaign, ensuring that the right team members are in the loop when and where it matters most.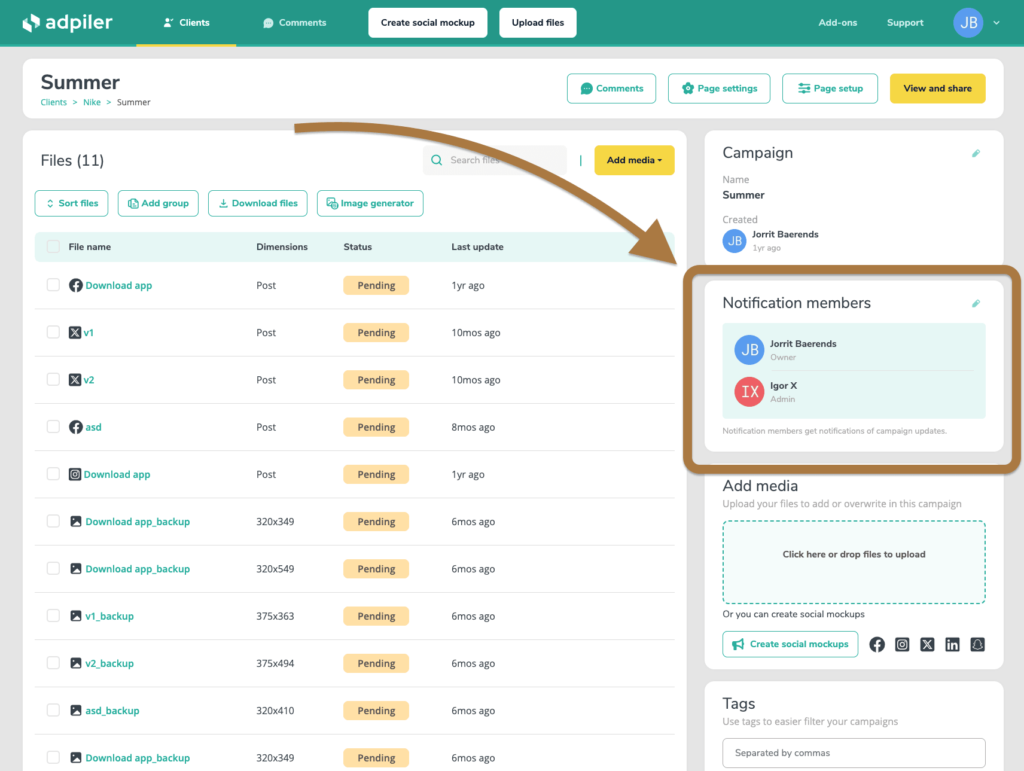 This means you can now assign specific team members as Notification members on a per-campaign basis instead of per-client level only. We can't wait for you to try it out and experience the difference for yourself.
Good to know: you don't need to change anything. This only adds an option to further finetune per campaign level, if needed.
Minor updates and fixes
We're all about improving your experience. With these tweaks, you'll enjoy a smoother ride.
No more cropping hassles for social images
Some actions on the platform take a bit longer (like deleting many campaigns or clients). We now show a smooth loader so you're aware of this.
The add-on 'Analytics' is now optimized for large chunks of data.
We've optimized some alignments on the most used pages on the platform, to give you a better experience.
Fixed 2 minor bugs to our 'Scale to fit' functionality.
Adpiler is a huge time-saver "Before using Adpiler, we hosted the banners on our own server and created a simple HTML-file to list them all. That took us a lot of time. Adpiler is a huge time-saver for us."