We're thrilled to announce a game-changing addition to our Social Ads add-on: the ability to create organic posts! Our team has been hard at work, and we're excited to empower you with this powerful feature that goes beyond just social ads.
Mockup your social organic posts next to your social ads
With this new update, you'll have the flexibility to craft compelling organic content that complements your clients' social ads. Whether it's sharing exciting news, behind-the-scenes glimpses, or engaging with your community, organic posts enable you to establish a more genuine and meaningful presence across social media platforms.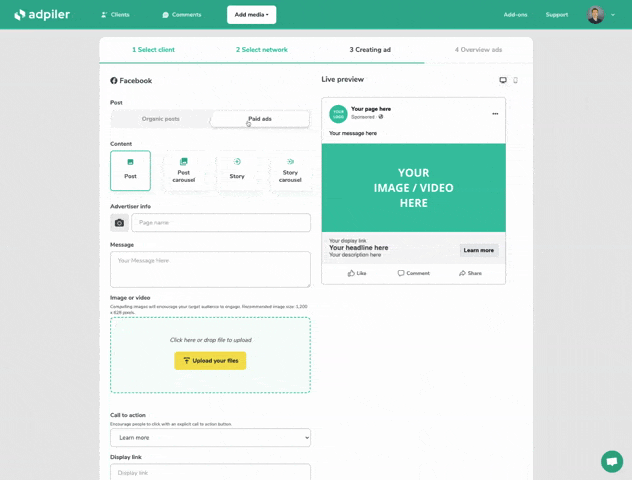 We can't wait for you to explore the potential of this powerful combination. Log in now to discover how you can maximize the reach and impact of your social media presence with our enhanced Social Ads add-on.
Adpiler is a huge time-saver "Before using Adpiler, we hosted the banners on our own server and created a simple HTML-file to list them all. That took us a lot of time. Adpiler is a huge time-saver for us."