We have listened to you. Since today, an ad set can contain ads with the same ad sizes.
It might sound odd to you, but it gives you way more freedom and possibilities. Let me give you 2 examples how you can use these unlimited ad sets:
Preview different variances of your 300×250 ad to your client
Preview your HTML5 ads and backup images all on the same preview page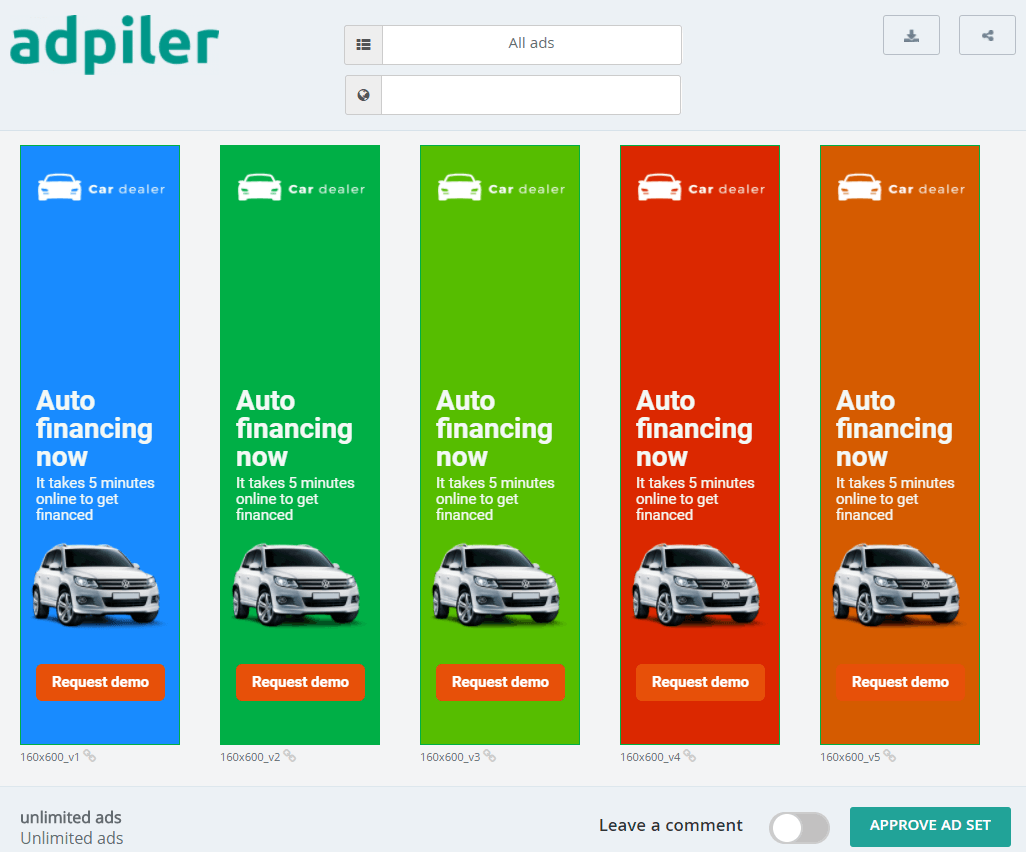 Although ad sets can contain duplicate ad sizes right now, you decide to overwrite an existing ad or not. When updating an ad set with new ads, you will find an Overwrite-dropdown. If you like to overwrite an existing ad, just choose the right ad. If none is selected, the ad will be added to the ad set.
We have created 'Bulk match' to let you easily select the right files to overwrite.
Adpiler is a huge time-saver "Before using Adpiler, we hosted the banners on our own server and created a simple HTML-file to list them all. That took us a lot of time. Adpiler is a huge time-saver for us."