You do your best to get the final approval from your client. It's not always an 'all or nothing' game.
They can approve your files on the preview page with a simple click on the button 'Approve'. Till now, the client was only able to approve the full page. As requested by many of you, we have changed that.
The flow stays the same, but your client is able to select just 1 or some of the files on the preview page. The still can click the button 'Approve', but they will be asked if all of the files or some of the files should be approved.
Approving all files:
Your clients can still easily approve the full preview page. They follow the same flow, and you will get the same notifications.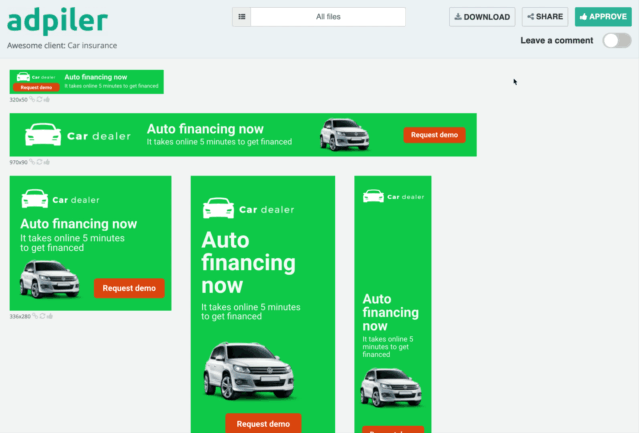 Approving 1 or more files:
Your client can still start the same approval flow, but choose the option 'Approve selected files' to continue. Or they use the shortcut by clicking the thumb-icon below a file (as in the below recording).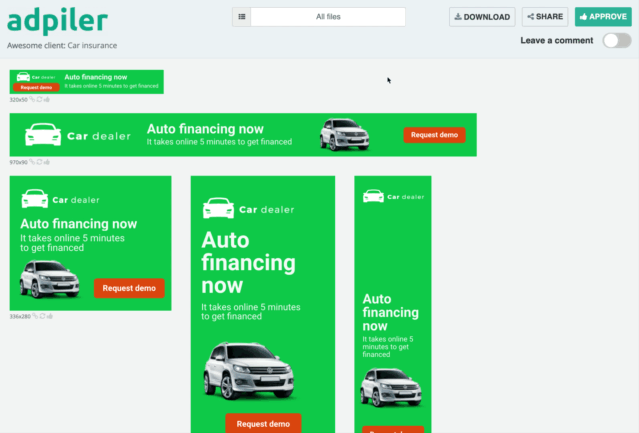 On the platform you will find the progression per preview page. How many files are approved per preview page, and how many to go? We think this will definitely help you to manage approvals from your client.
This new feature is rolled out to all accounts on any plan
Adpiler is a huge time-saver "Before using Adpiler, we hosted the banners on our own server and created a simple HTML-file to list them all. That took us a lot of time. Adpiler is a huge time-saver for us."