Adpiler lets you easily preview your (HTML5) ads on specific websites. This popular feature is used for years by our customers. The good news today: we have extended the list of websites to choose from and we have updated all sites.
Now your site previews will have a more recent version. Next to that, it will support the most recent ad dimensions for that site as well.
Oh, and we have also added new sites for Russia, Belgium, Ireland, Germany, and United States.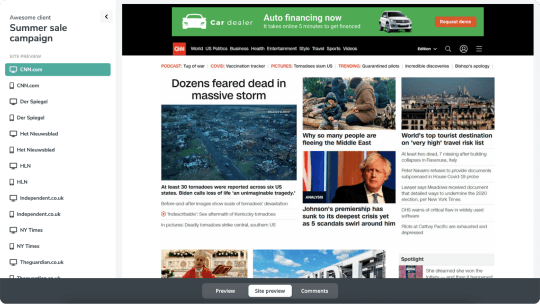 Are you not using website previews within your preview pages yet? Check out our Knowledge base to see how to add.
Adpiler is a huge time-saver "Before using Adpiler, we hosted the banners on our own server and created a simple HTML-file to list them all. That took us a lot of time. Adpiler is a huge time-saver for us."