After we recently introduced Groups and Video, it's now time for a great new feature: Private Comments.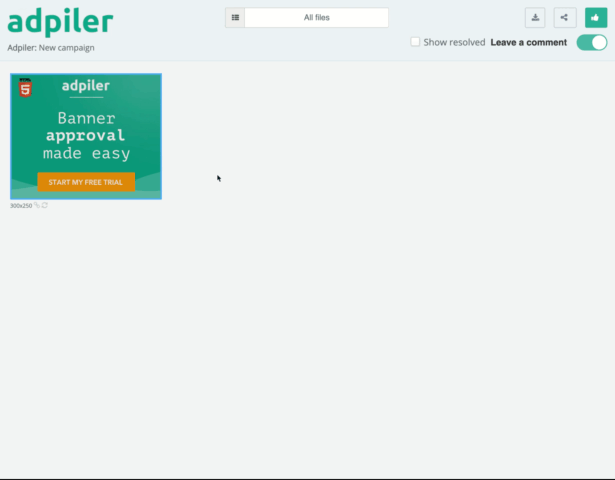 If you use a preview page for both internal and external feedback, it would be very valuable to have internal comments apart from external comments. Not all feedback from your team members should be seen by your clients. That's why we have introduced the new add-on Private Comments.
When you have enabled the add-on, it will show you and your team members a dropdown when leaving a comment on the preview page. Switching to "Private comment" will make sure your comment can only be seen by other logged in team members, and not by your clients. To make things clear, private comments have a bright yellow color, whereby the general comments will keep our green color.
Interested in using the new add-on? Move over to the add-on section and enable this brand new add-on.
Adpiler is a huge time-saver "Before using Adpiler, we hosted the banners on our own server and created a simple HTML-file to list them all. That took us a lot of time. Adpiler is a huge time-saver for us."